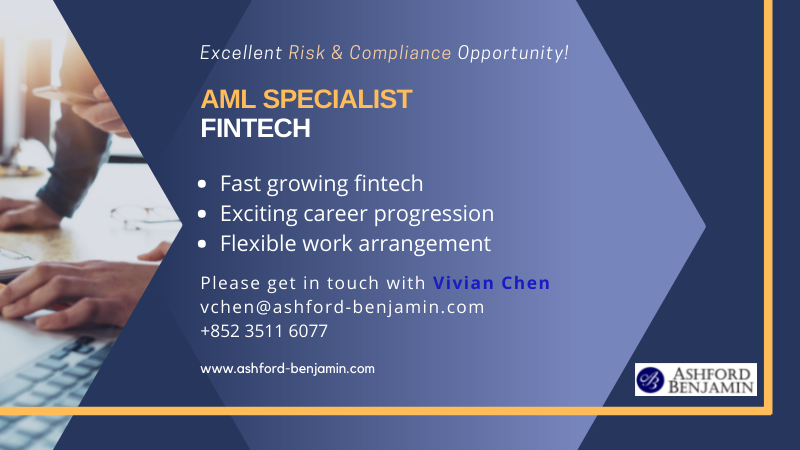 A rapidly growing fintech company is looking to expand its compliance team with the hire a mid-level AML specialist.
This is an exciting opportunity for AML professionals to join an expanding business and work alongside a team of passion in fintech. You will be handling a broad range of AML work, including policies and procedure implementation, complex investigation, advisory, etc across APAC.
The ideal candidate should have more than 4 years' of experience in AML from financial institutions. Chinese language skills are essential for this opportunity.
Please send your CV to Vivian Chen at vchen@ashford-benjamin.com or call +852 3511 6077 for a confidential discussion.