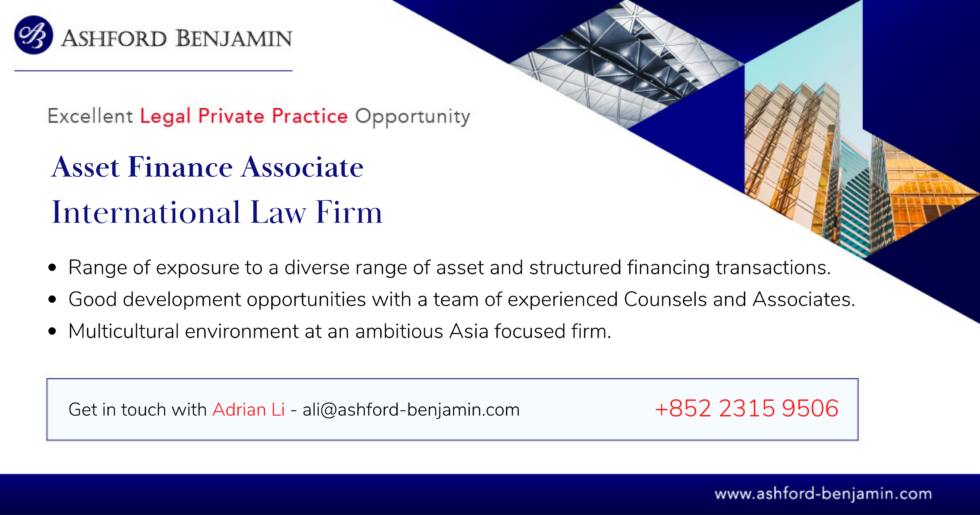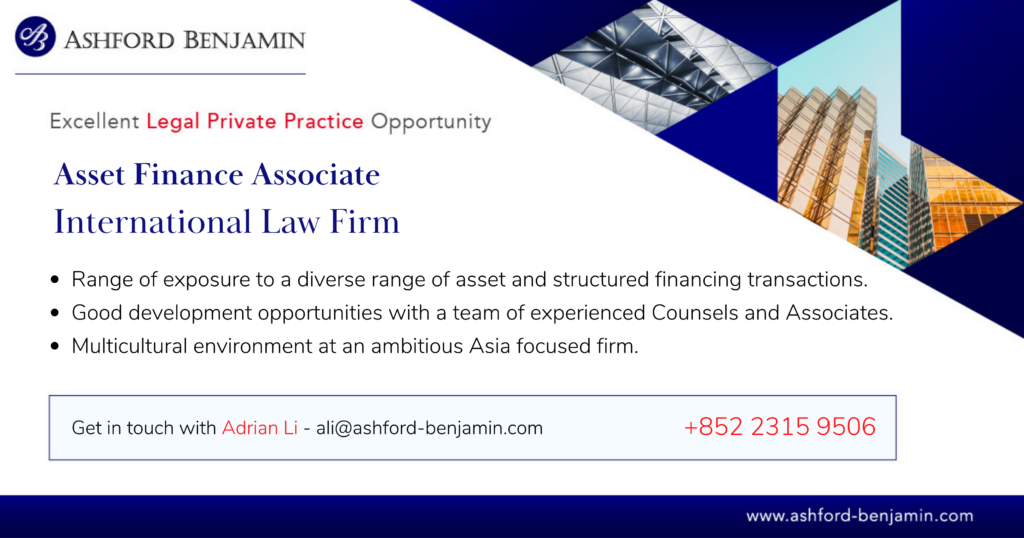 My client is a international law firm with a strong asset finance practice in Asia. They are looking to add a mid-level associate (2+PQE) to a dynamic team of more than 10 associates.
The hire can be based in Hong Kong or Singapore and will gain exposure to a range of asset and structured finance transactions. There are excellent learning and development opportunities available for the right candidate. Chinese language skills are not required but beneficial. Open to candidates willing to relocate.
Please send your CV to Adrian Li at ali@ashford-benjamin.com, or call 2315 9506 for a confidential discussion.