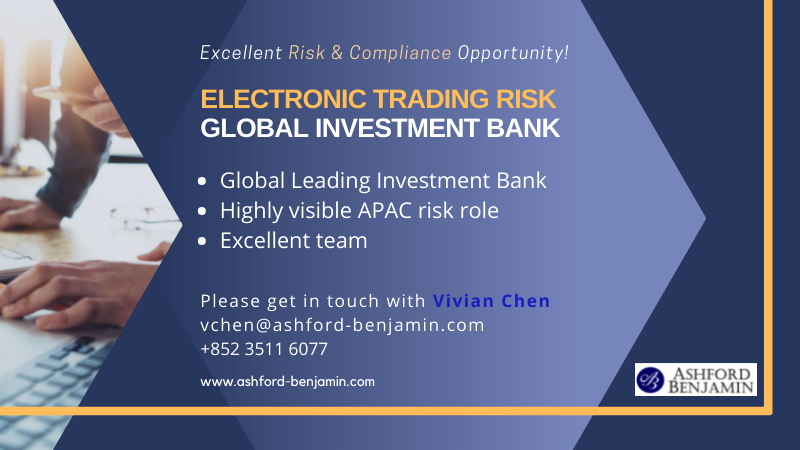 We are instructed on an opportunity with one of the leading investment banks who are keen to expand their electronic trading risk team in Hong Kong.
This is an excellent opportunity for electronic trading specialists to join one of the global leading platforms. The role is responsible for overall risk management for the electronic trading business, providing governance to algorithms, advising the business on operational, credit, and market risk matters, and coordinating with internal stakeholders on risk-related projects.
Candidates must have at least 8 years' experience in electronic trading technology, risk or operation function.
Please send your CV to Vivian Chen at vchen@ashford-benjamin.com, or call 3511 6077 for a confidential discussion.