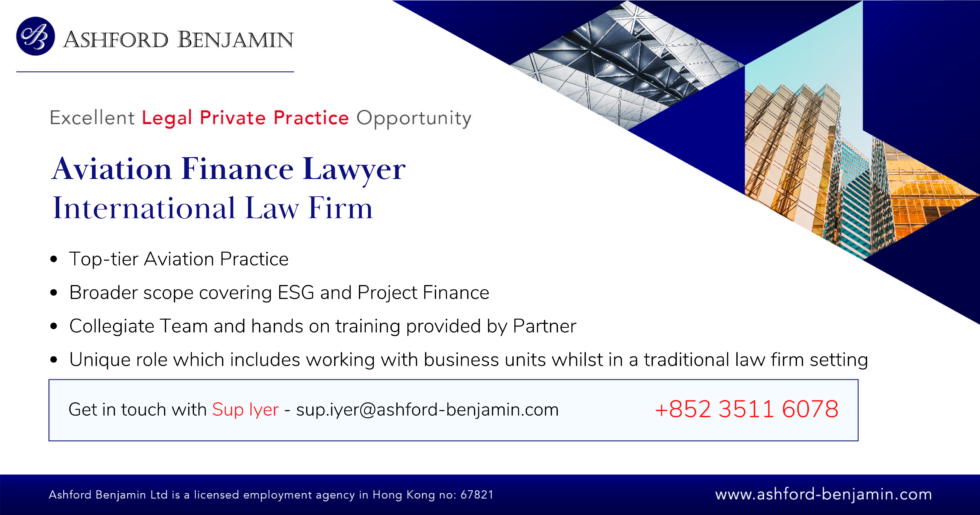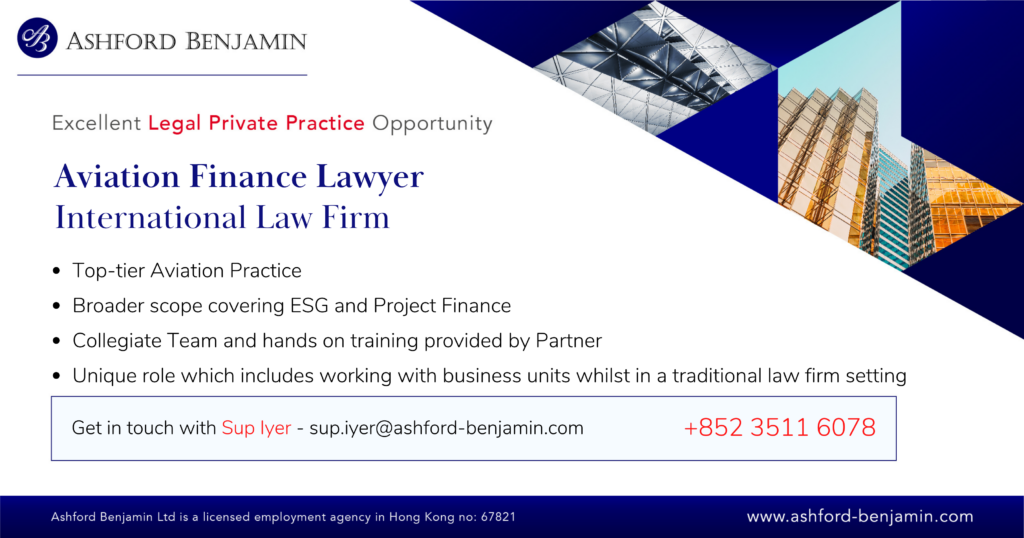 Market Leading Aviation Finance Practice, with ESG & Project Finance Exposure
I'm working with a partner from a top-tier international law firm in Hong Kong, who is looking to add a lawyer to their team. They are happy to relocate interested lawyers from Singapore to Hong Kong.
The role will be based with the team in Hong Kong and would be ideal for any ambitious lawyer looking to develop their career at a leading private practice firm. You will have the opportunity to get involved in business development, mentoring, and maintaining relationships with the firm's tier-1 clients.
The team gets involved in a mix of Aviation Finance, Project Finance, and ESG-related work. The partner is hands-on and has a strong track record of training lawyers up, and is happy to look at Restructuring or General Finance lawyers who are open to re-tooling.
The ideal candidate will be at a top-tier practice with strong financing experience and are at least 2PQE. More senior candidates are welcome to apply as well, as the team is looking for someone that is comfortable in handling client-facing work. Fluency in both English and Mandarin is required. A competitive package and relocation are included with this offer.
Please send your CV to Sup Iyer at sup.iyer@ashford-benjamin.com, or call +852 3511 6078 for a confidential discussion