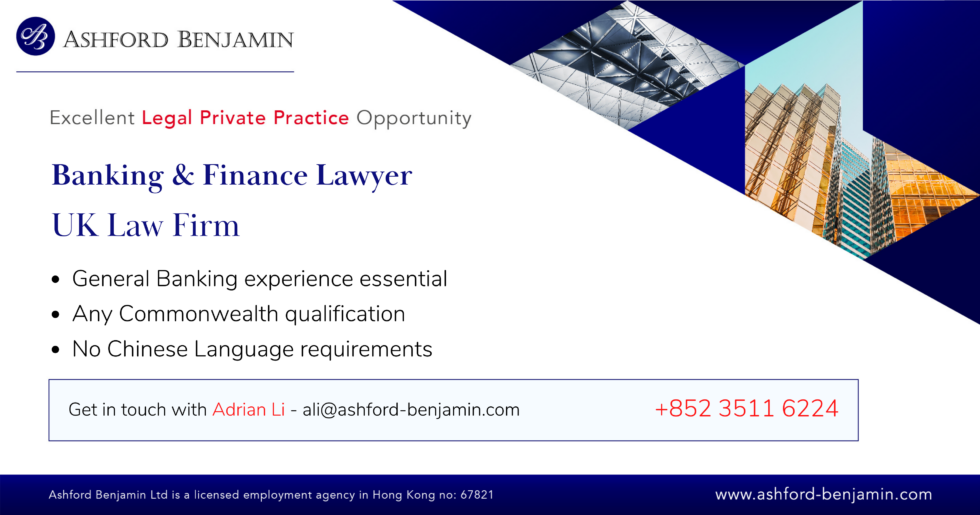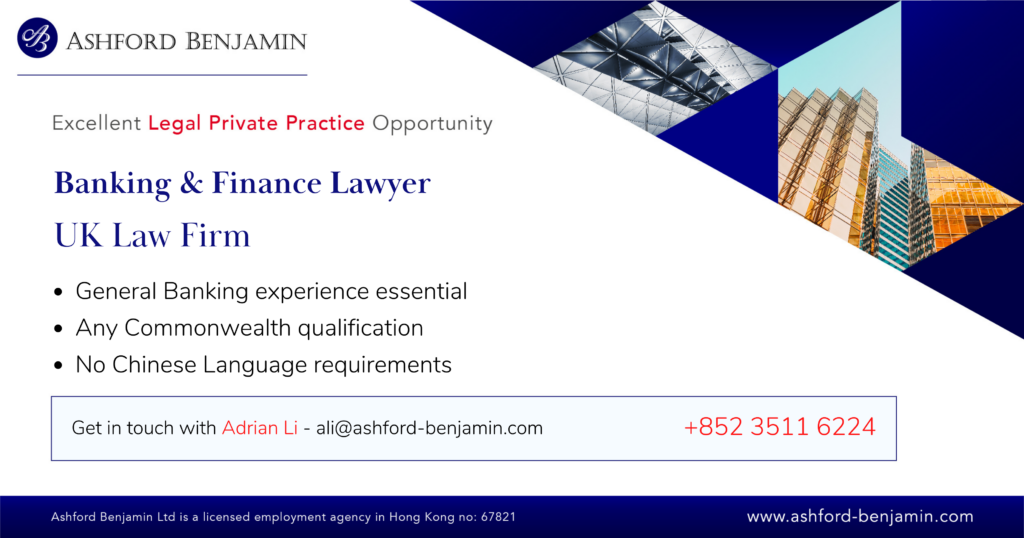 My client is a UK Law Firm with a very well-established presence in APAC. They are looking for a 4+PQE Banking associate to join a large team working on energy and infrastructure projects across Asia. Previous experience with projects and energy while helpful is not a requirement for the role.
This is a unique opportunity to join a stimulating practice area where your work will have a visible impact and you will be joining at a time when the firm is looking to increase its footprint. The role can be based in Hong Kong, Singapore, Seoul, or Hanoi, and career progression is available for a candidate who excels in the role.
Please get in touch with Adrian Li at ali@ashford-benjamin.com or call +852 3511 6224 for more information.