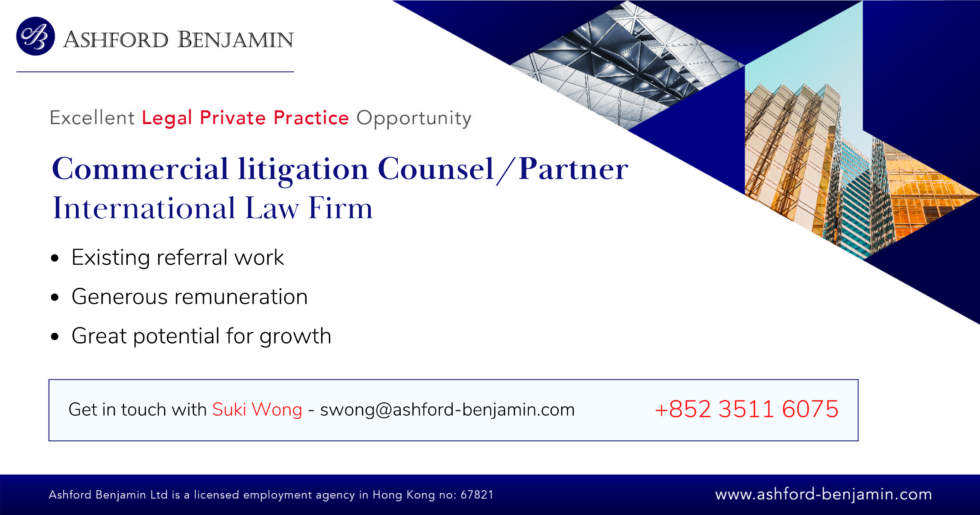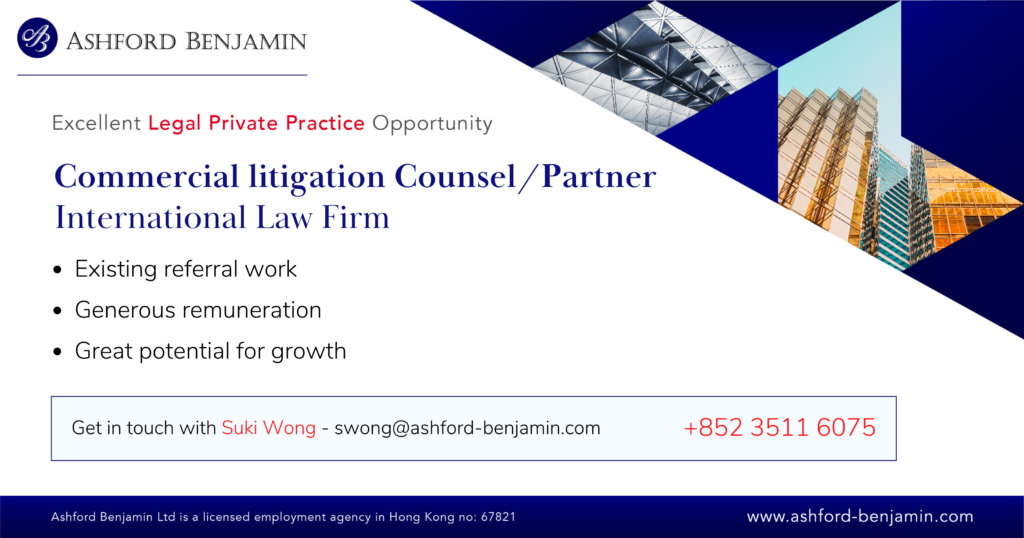 Commercial litigation Counsel/Partner – with or without clients.
My client has a great amount of referral work from its other offices and existing clients that it is not able to service. Open to Counsel candidates to join as Partners.
The ideal candidate will be HK qualified with the Mandarin language.
For more information get in touch – Swong@ashford-benjamin.com or +852 3511 6075.