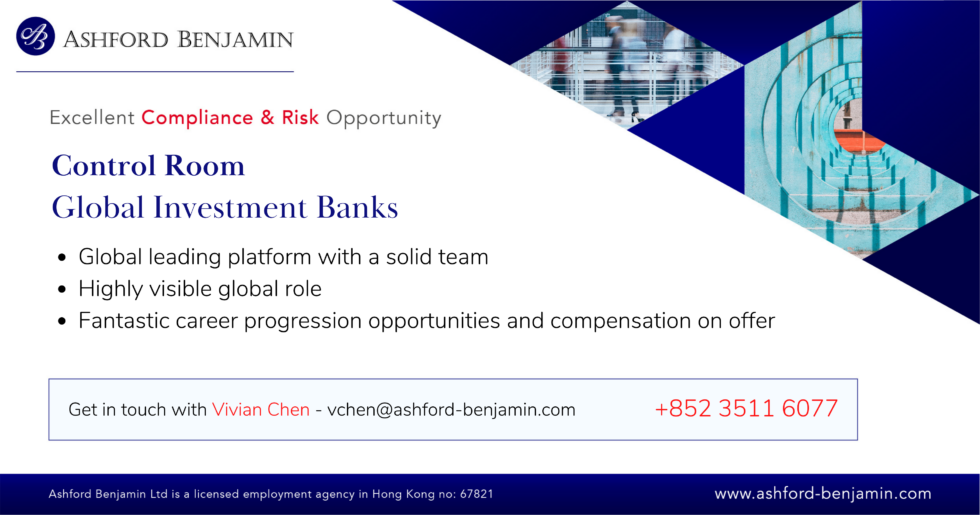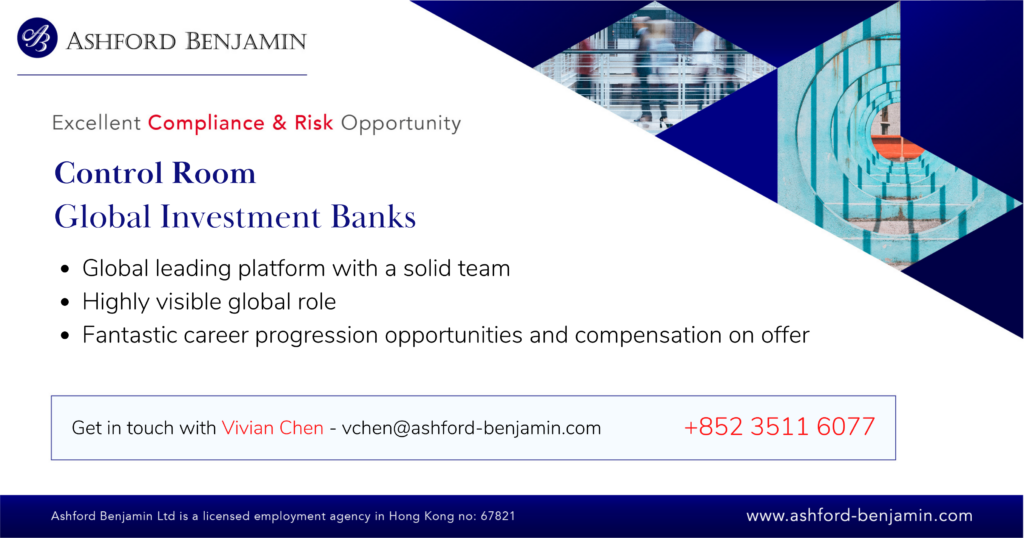 We are instructed on multiple control room headcounts with global investment banks in Hong Kong.
Being a compliance member, you will be responsible for maintaining the restricted list and watch list, monitoring wall-crossing opportunities, reviewing monitoring position limits, and supporting disclosure of interest for the region.
You will also be assisting with relevant policy and procedure updates and reviewing incident reporting. Candidates must have a minimum of 2 years of experience covering market compliance in equities products.
Please send your CV to Vivian Chen at vchen@ashford-benjamin.com, or call +852 3511 6077 for a confidential discussion.