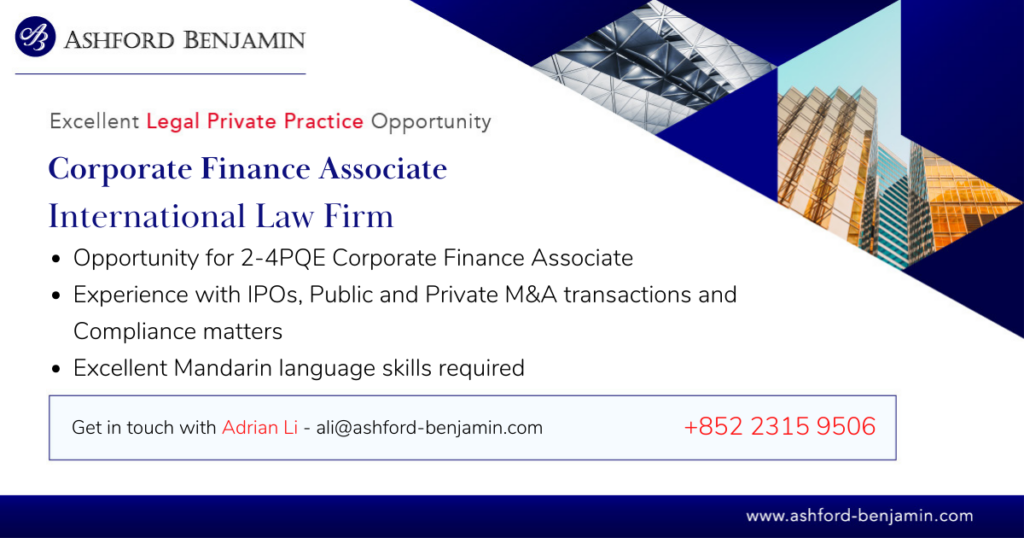 I am working with an international firm who sees opportunity on the horizon in the ECM market and are looking to take advantage by hiring for their Corporate Finance team. This is an appealing opportunity at a forward-thinking firm for candidates interested in looking for the next stage of their career
They are looking for 2-4PQE candidates who are interested to join a firm with a mixed corporate practice.
You will need to be experienced with IPOs, Public and Private M&A transactions and listco Compliance. As a junior to mid-level candidate, you should present as eager to learn and take instruction from a very experienced partner and their stable team of associates.
For more information, please reach out to Adrian Li at ali@ashford-benjamin.com, or call +852 2315 9506 for a confidential discussion.