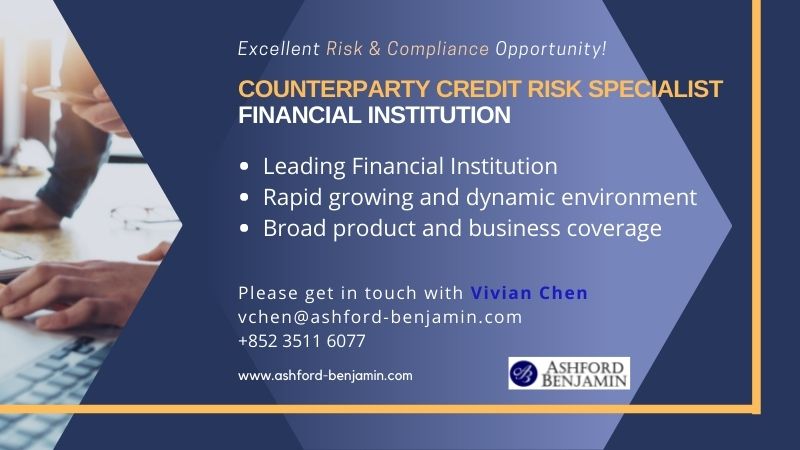 We have been mandated on a search with a leading financial institution on a Counterparty Credit Risk role.
This is an exciting opportunity to join a dynamic business and grow with the company. You will be responsible for the approval process, providing recommendation on limits and guidelines, establishing cross-functional partnerships and reviewing legal documents (ISDA, CSA, GMRA, etc).
The ideal candidate should have at least 3 years' experience in Counterparty Credit Risk/ FI & NBFI Credit Risk / Traded Credit Risk. Chinese language is essential.
Please send your CV to Vivian Chen at vchen@ashford-benjamin.com, or call +852 3511 6077 for a confidential discussion.