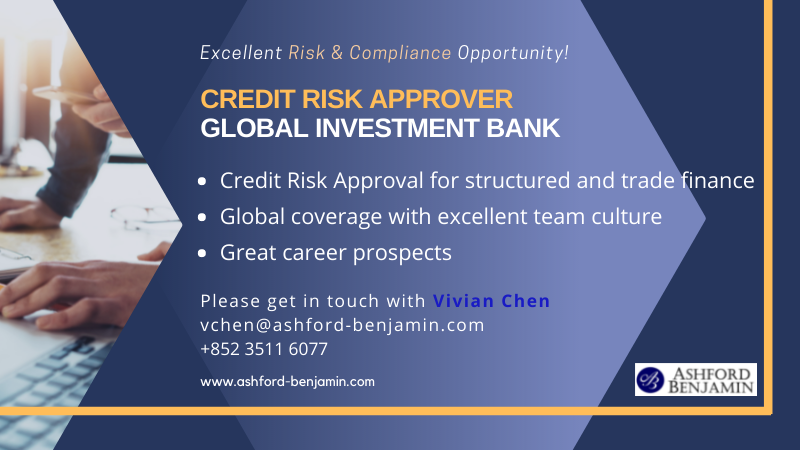 We are instructed on an opportunity with a global investment bank who is keen to hire a credit risk specialist covering structured and trade financing.
This is an exciting opportunity for candidates with strong credit risk background in corporate and structured finance to join a leading platform for their career development. This role is responsible for approving credit limits, conducting credit portfolio reviews, and assisting with related risk framework, policies, and procedures implementation for structured and trade finance business.
Candidates must have at least 7 years' of experience covering credit risk management with approval authority. Familiar with Structured financing and trade finance.
For more information please get in touch with Vivian at +852 3511 6077 or vchen@ashford-benjamin.com