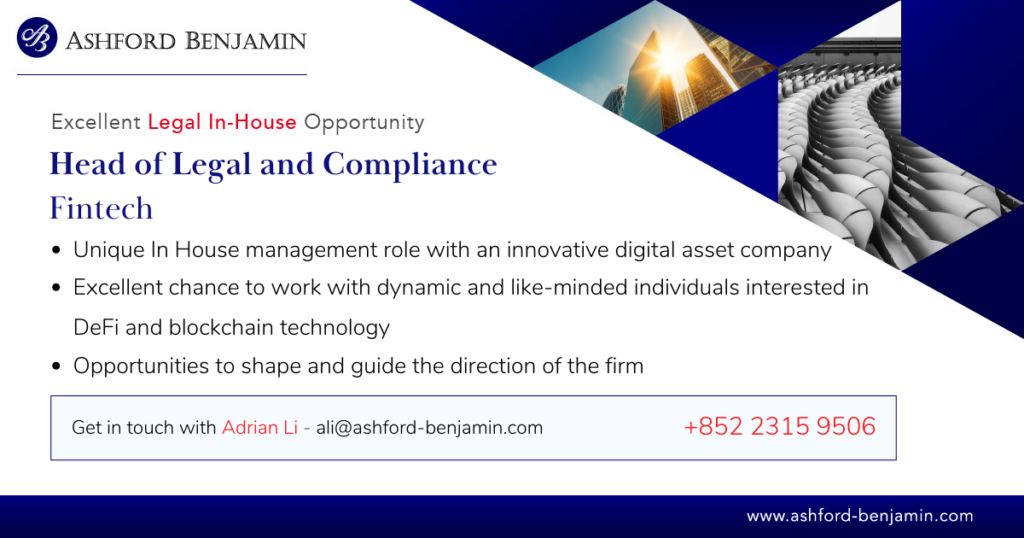 My client is an innovative Financial Services provider looking for a Head of Legal and Compliance. With a global presence and over 100 staff, they are looking to expand their footprint and extend their capabilities with this hire. The company has raised more than USD5m over the past 3 years from a variety of Asian based VCs who believe in shaping the foundation of fintech by driving innovation with technology.
Candidates should possess a keen interest in blockchain, fintech and DeFi.
As the senior figure for the team, you will work closely with local and overseas regulatory authorities to ensure full compliance with current and future applicable laws and regulations. You should have around 7-10 years of experience in a legal and compliance role and have some experience in a managerial function.
The role will involve acting as the MLRO and managing in-house legal and compliance functions, such as AML, regulatory matters and handling a range of commercial contracts and agreements.
For more information, please reach out to Adrian Li at ali@ashford-benjamin.com, or call +852 2315 9506 for a confidential discussion.