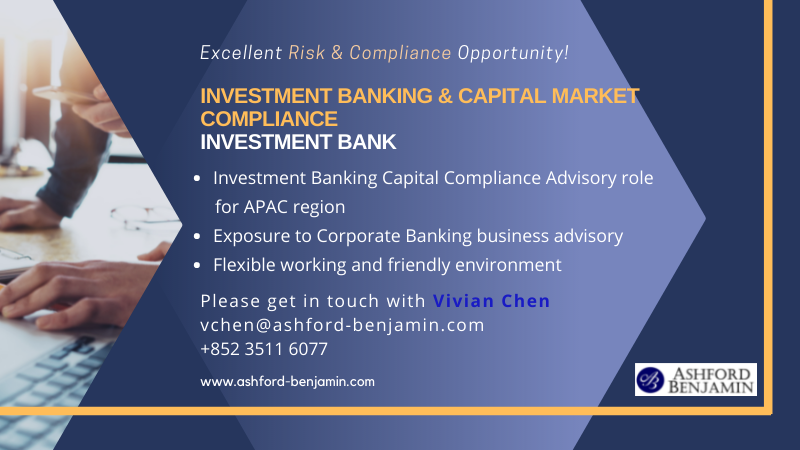 We are instructed on multiple investment banking capital market compliance advisory roles with global investment banks in Hong Kong.
This is an excellent opportunity for compliance professionals with strong investment banking business-related rules and regulations to develop their careers. The role is responsible for advising investment banking capital market business (IBCM) on compliance-related matters, drafting framework, policies, and procedures, participating in regulatory change and new product projects, guiding control room function on the regional team and preparing related training materials.
Candidates must have at least 7 years' of experience covering compliance with regulators (HKMA/ SFC/ HKEX), law practice/ investment bank with a solid understanding of investment banking-related rules and regulations. A senior candidate would be considered as a leader of the investment banking compliance team.
Please send your CV to Vivian Chen at vchen@ashford-benjamin.com, or call 3511 6077 for a confidential discussion.