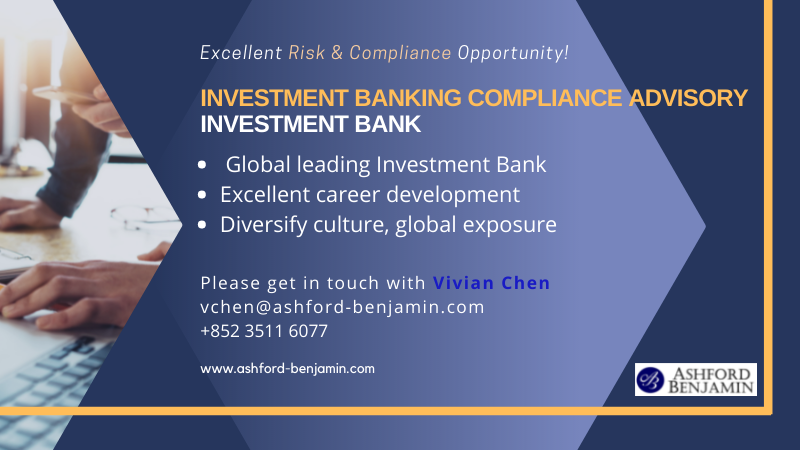 We are instructed on an Investment Banking compliance advisory role with a global investment bank in Hong Kong.
Being a junior compliance advisory member, you will provide compliance coverage for the equities desk. You will be assisting on transactions, products, and business review, interpretation of rules and policies, developing and implementing policies and procedures, raising compliance standards across the business, and providing relevant training.
Candidates must have a minimum of 3 years' experience covering investment banking compliance.
Please send your CV to Vivian Chen at vchen@ashford-benjamin.com, or call 3511 6077 for a confidential discussion.