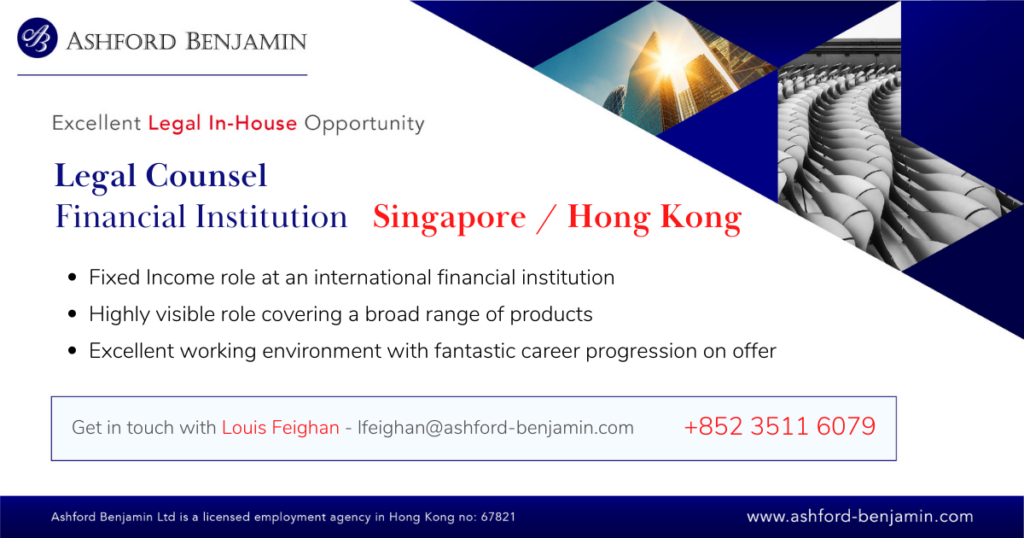 Our client is a global financial institution who are expanding their Global Markets legal team with the hire of a junior to mid-level Banking and Finance lawyer (2-6PQE). This role has unique cross asset class exposure and will be advising on Fixed Income and Equity Derivatives transactions. Experience advising on Derivatives would be a plus, but this is a unique opportunity for a banking lawyer to upskill and gain exposure advising on complex transactions.
The successful candidate should be a strategic thinker with strong problem-solving skills and a passion for learning. This is a rewarding role and an excellent opportunity for a lawyer looking to make a move in-house into an intellectually challenging role.
Please send your CV to Louis Feighan at lfeighan@ashford-benjamin.com, or call +852 3511 6079 for a confidential discussion.