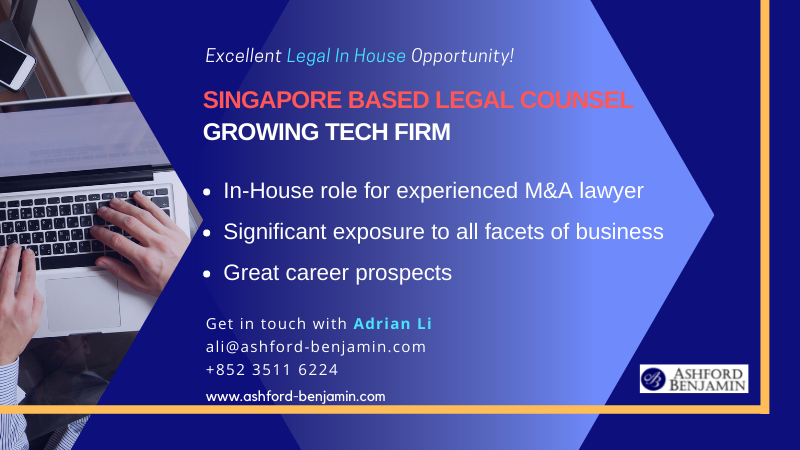 Exceptional In House opportunity!
Our client is a developing tech firm based in Singapore looking to hire a mid-level corporate lawyer for their Legal Team. The company has significant expansion plans this year and sits within a sector with a significant growth forecast.
You will be focusing on executing their acquisition plans and other general corporate commercial work. The role will be working with higher management and have considerable influence on the future direction of the company.
Candidates should be around 5PQE and have strong M&A experience and come from a Magic Circle, US or reputable local firm.
Please send your CV to Adrian Li at ali@ashford-benjamin.com, or call +852 3511 6224 for a confidential discussion.