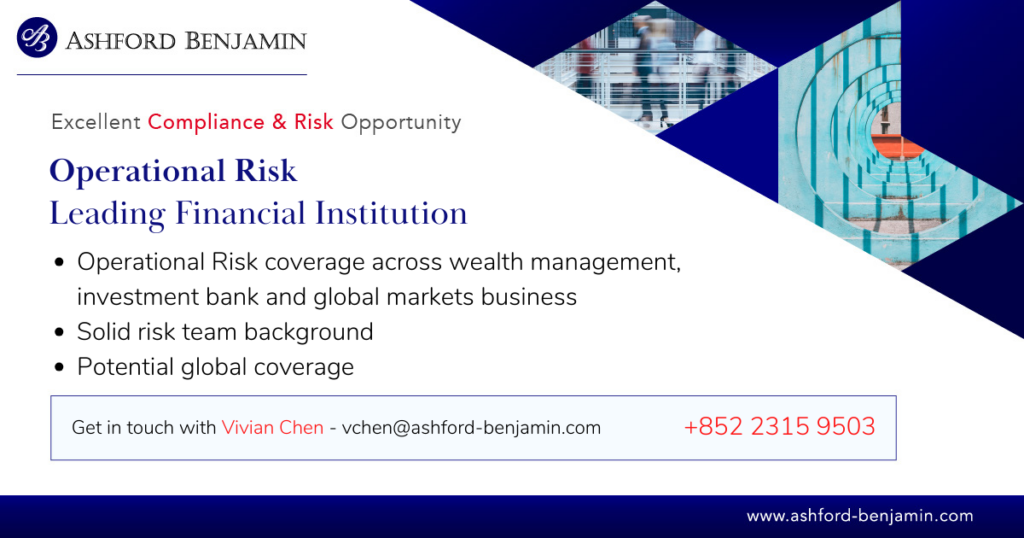 An opportunity for middle-level operational risk specialists to join a leading financial institution in Hong Kong.
You will be responsible for overall operational risk control across investment banking and securities business, including but not limited to driving operational risk frameworks, reviewing RCSA and KRI, conducting incident investigations, identifying challenges, providing training, and developing operational risk programs and standards. You will also be working closely with business units on operational risk-related implementation projects.
Candidates should have not less than 5 years' relevant experience covering operational risk with a good understanding of global markets/investment bank/wealth management business. Chinese language skill is essential.
Please get in touch with Vivian Chen at vchen@ashford-benjamin.com or call +852 2315 9503 for more information.