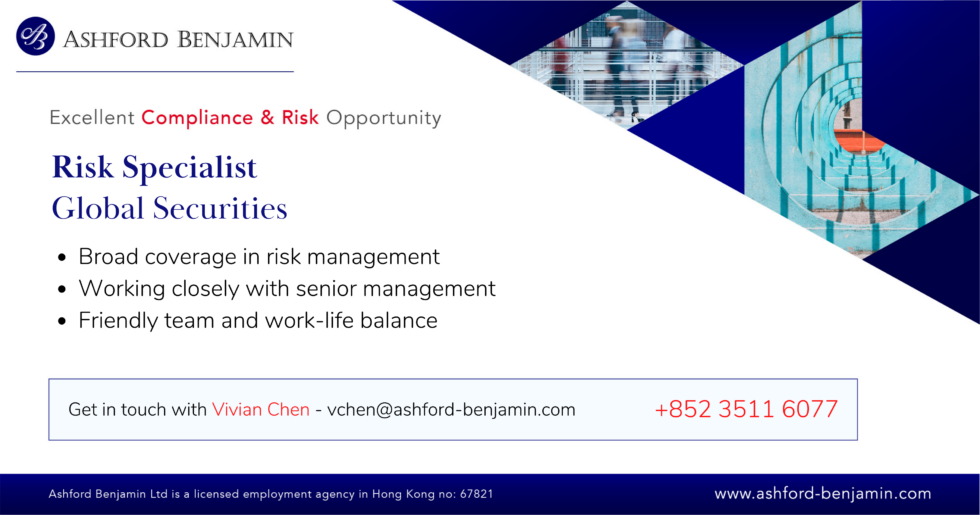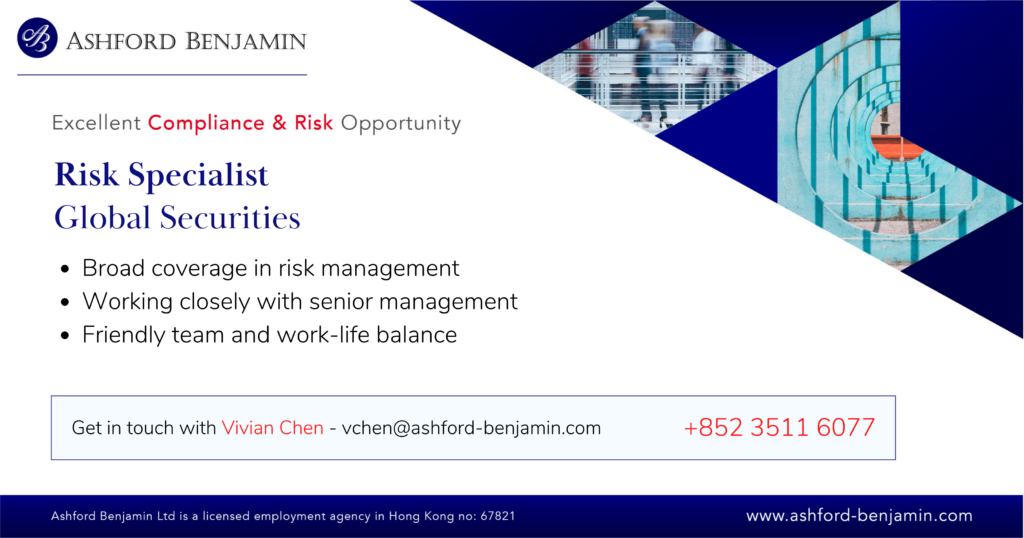 We are instructed on an opportunity with a growing securities platform with a global presence that is keen to expand its risk team in Hong Kong.
This is an excellent opportunity for Market Risk/ Credit Risk/ Operational Specialists to join the growing platform. This role is flexible for candidates with various backgrounds to carry on their expertise and expand their risk coverage. You will be able to assist with new business initiatives, implement risk frameworks, policies, and procedures, conduct risk analysis and monitoring, work closely with senior management, and handle risk projects.
Candidates must have at least 2 years' experience in risk management (credit risk/ market risk/ operational risk), and good knowledge of warrant/ CBBC products would be an advantage.
For more information get in touch with Vivian Chen at +852 35116077 or vchen@ashford-benjamin.com