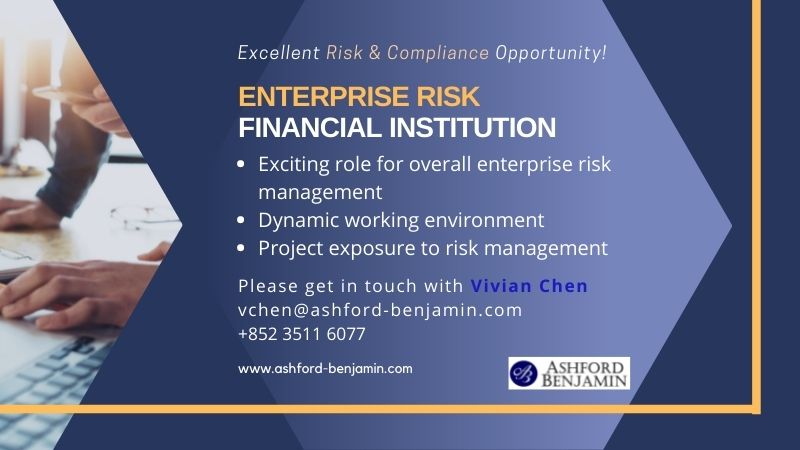 An exciting opportunity for a junior to middle level enterprise risk professional to join a dynamic risk management team in Hong Kong.
You will be responsible for overall risk analysis reports for senior management, communication between headquarter and Hong Kong team for risk projects, develop and enhance enterprise risk framework, policies and procedure.
The ideal candidate should be 3+ years' experience in enterprise risk management covering investment banking business. Chinese language skills are essential for this opportunity.
Please send your CV to Vivian Chen at vchen@ashford-benjamin.com, or call +852 3511 6077 for a confidential discussion.