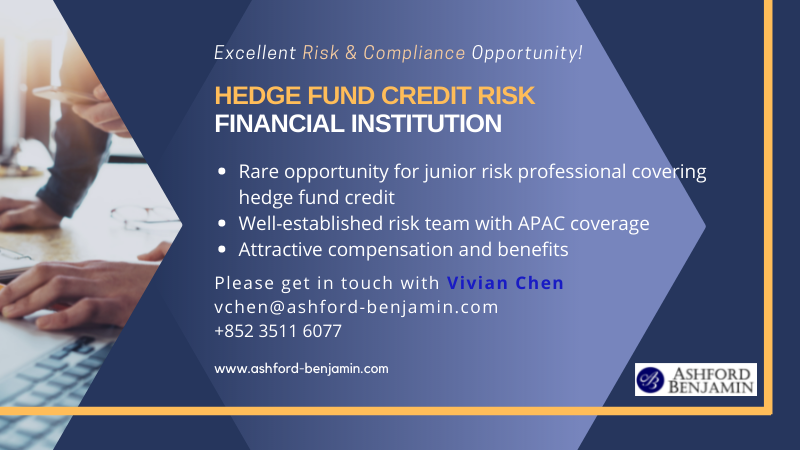 We are currently working with a leading financial institution that's keen to hire a hedge fund credit risk specialist in the APAC region.
You will be performing credit analysis and due diligence on fund counterparties, liaising with legal documentation, recommending watch lists, and contributing risk strategies.
Candidate should have not less than 5 years of experience covering credit, counterparty or market risk for Hedge Funds.
Please send your CV to Vivian Chen at vchen@ashford-benjamin.com, or call +852 3511 6077 for a confidential discussion.