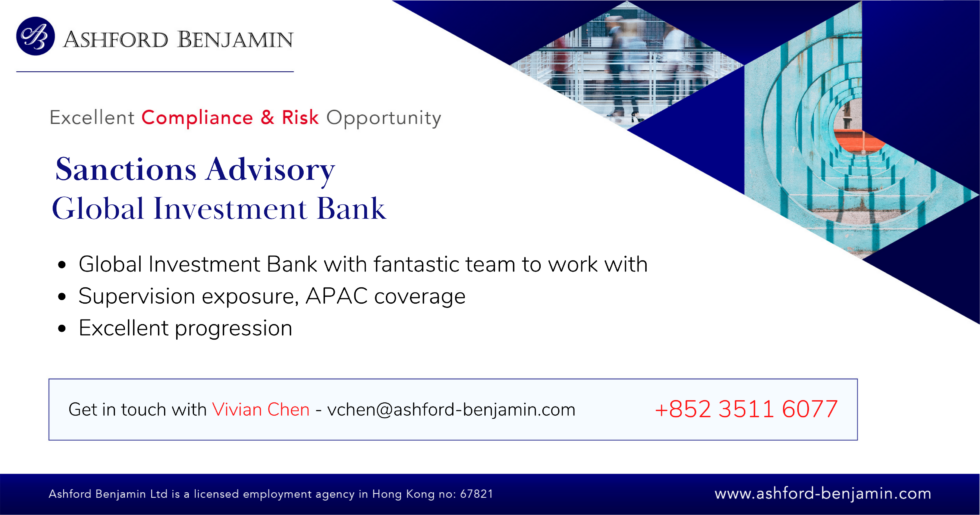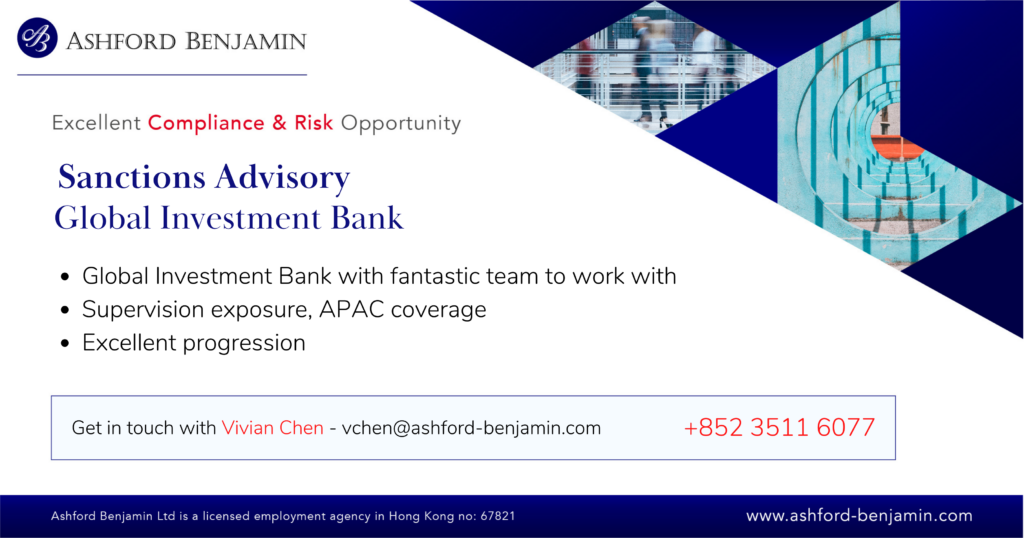 We have been mandated on a search for a sanctions advisory role with a global investment bank who are looking to hire an experienced sanctions advisory professional to join their team.
This is a Subject Matter Expert role advising businesses with sanction matters. You will be working closely with other compliance and supporting functions across the APAC region to implement sanctions policies, procedures, and framework, providing training to mitigate sanctions-related risk, perform detailed analysis on escalated cases and participate in governance and transformation projects.
The ideal candidate comes from an international bank background with not less than 5 years sanctions advisory experience covering corporate and investment banking business across APAC.
Please send your CV to Vivian Chen at vchen@ashford-benjamin.com, or call +852 3511 6077 for a confidential discussion.