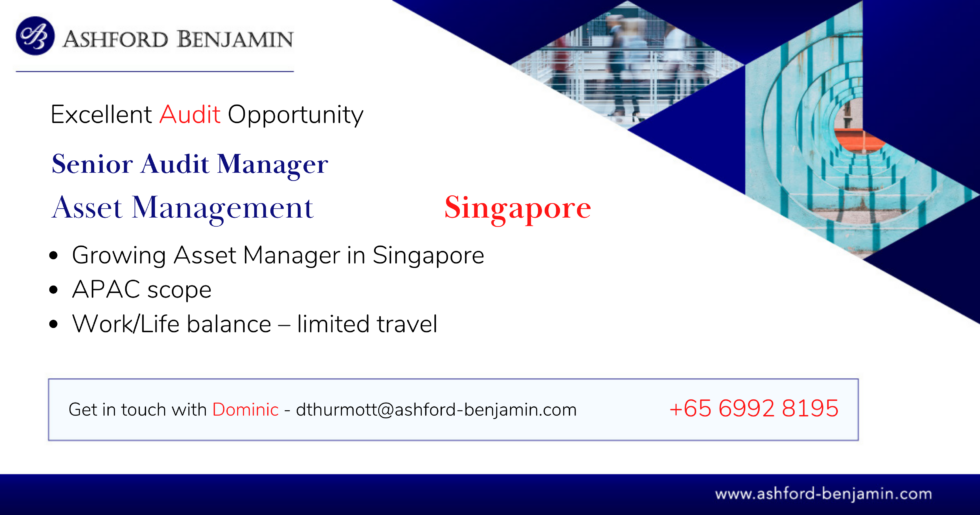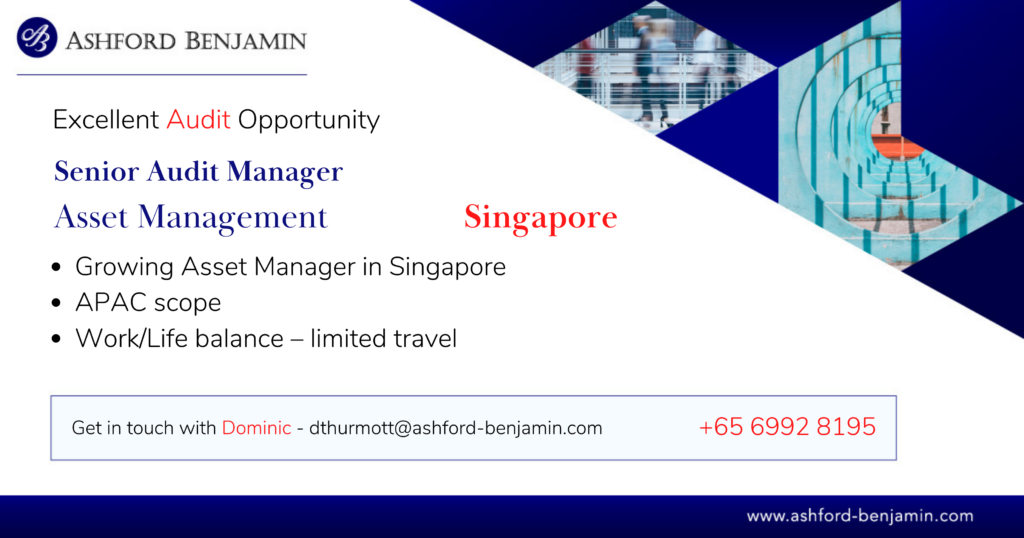 Ashford Benjamin is instructed by a growing Asset Manager to support the build of their Internal Audit function.
Reporting to the Head of Internal Audit, you will plan and lead audits to test the controls, systems, and processes to mitigate risk for the business. The Senior Audit Manager will be working in a regional role and performing risk-based audits which will be completed in a timely manner and within budget.
To be qualified, you will have prior knowledge of risks and controls surrounding Asset Management, which can include prior exposure to ISAE3402. You will be a seasoned Internal Auditor (Big 4 professionals and banking auditors can be considered) who has circa 10 years of relevant working experience in this field.
For more information, please send your CV to Dominic at dthurmott@ashford-benjamin.com or call +65 8799 6294 for a confidential discussion.