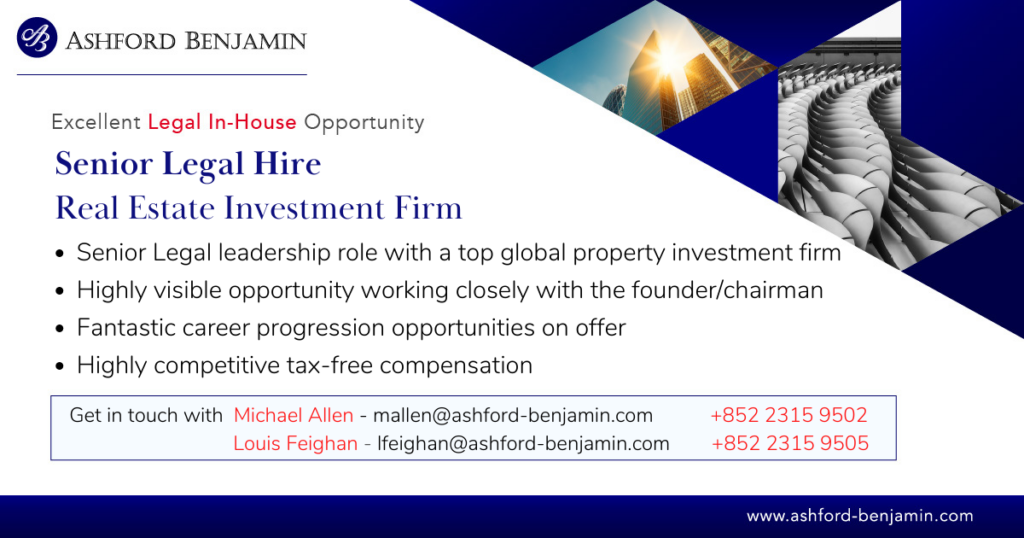 Ashford Benjamin has been mandated on a Senior Leadership role for one of the Middle East's most prominent Real Estate Investment firms.
This is a highly visible role, working closely with the Founder/Chairman. There will be management of the legal team, in a hands-on role running big ticket real estate transactions. The firms extremely impressive portfolio is at the luxury end of the market with properties across the globe.
The role will be based in Dubai with relocation provided.
A successful candidate will have significant experience in running Real Estate transactions, ideally coming from a downstream Private Equity / M&A background. Counsel or Partner level candidates from Private Practice law firms will be considered as well as In-House Counsels with proven leadership experience. Top tier legal training from a highly regarded international law firm is required.
This role will offer highly competitive compensation (tax free).
For more information contact Michael Allen or Louis Feighan
(mallen@ashford-benjamin.com / +852 2315 9502) / (lfeighan@ashford-benjamin.com / +852 2315 9505)