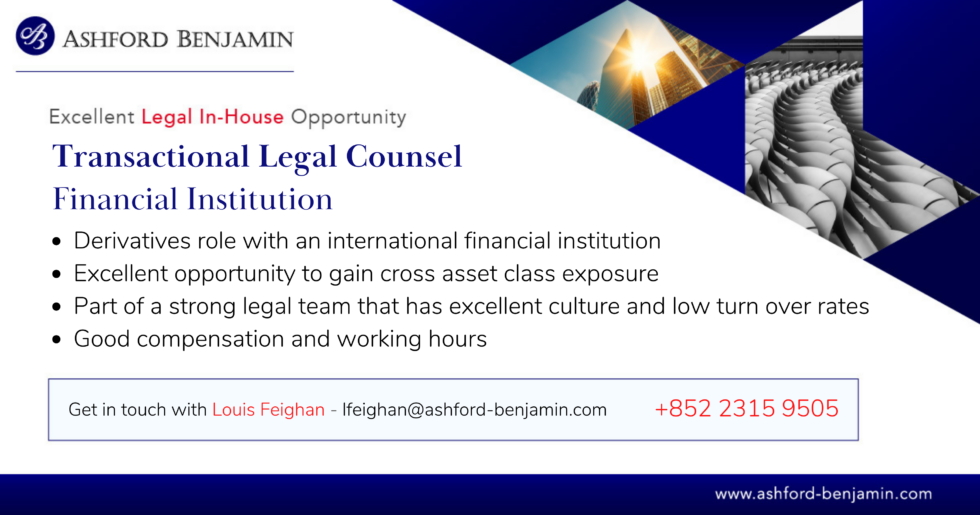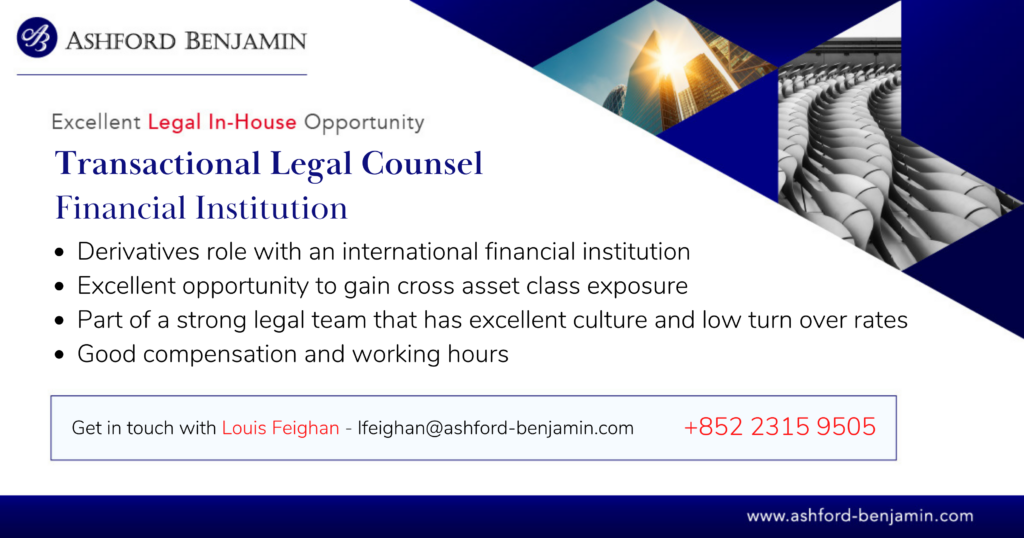 An excellent opportunity to join an international financial institution in a highly visible, transactional role.
We are instructed on a role with an international financial institution who are looking to hire a mid-level derivatives lawyer to join the legal team. The role will sit in a sizeable team of lawyers who all come from top-tier international law firm backgrounds. This hire will be a key point of contact point for the business and will be advising on derivatives transactions across asset classes, mainly OTC Equity Derivatives and Credit Derivatives.
Candidates should be 2-6PQE, coming from an international law firm background or in-house platform with relevant Structured Products and/or Derivatives experience.
Please send your CV to Louis Feighan at lfeighan@ashford-benjamin.com, or call +852 2315 9505 for a confidential discussion.