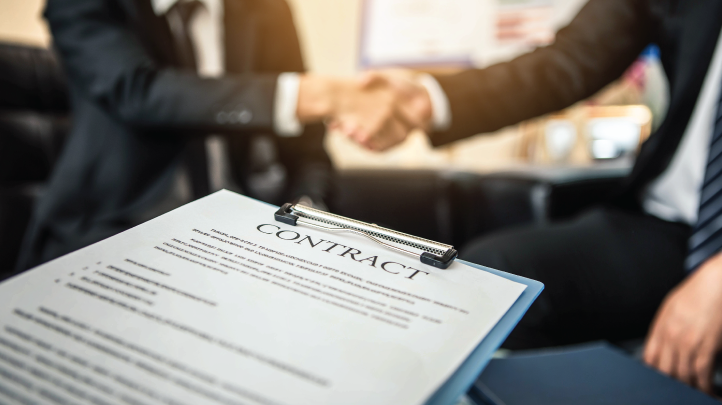 For many years contract staff were mainly hired by law firms for due diligence, to provide help with big litigation cases, and to fill in for staff taking maternity leave. However, recently there has been a growing trend to hire lawyers on contract to meet changing client requirements. Also in-house legal teams are making use of contract lawyers for more wide-ranging work, to help them become more competitive in terms of making the most of resources while at the same time reducing costs.
These days it is often the case that contract lawyers will be found doing the same job as permanent staff. There is growing demand for temporary lawyers across a wide variety of practice areas including mergers and acquisitions, property, employment, compliance and litigation.
Among the benefits to contract work is the opportunity to gain new skills by facing new challenges with a new employer. Contract work also often includes projects that need a specific skill set. For example, a human resources professional may need to address changes in work-from-home practices by restructuring pay and benefits schemes.
Contract work also means that people involved in areas such as business development and HR get to collaborate with new colleagues every time they join a firm, enabling them to expand their professional network. Working under contract can accelerate expertise in specific fields, as lawyers work on a variety of projects across a number of different organisations.
The rise of the "gig economy" should also not be overlooked. Also, there has been a significant, multi-discipline increase in strategic HR outsourcing.
The gig economy has given rise to a new form of employment practice, as an increasing number of workers – including in the legal community – change from traditional permanent into free agent workers. The financial services software company Intuit has estimated that about 40 percent of workers in the US take gig jobs alongside their usual employment.
Contract employment was once found mainly in the IT industry. Now, however, there is a growing trend towards workforce integration, and the hiring of more contract staff. Surveys suggest that legal contract staff positions have risen from under 10 percent in 1990 to over 40 percent now in some areas.
While many lawyers may initially feel uncomfortable with being hired on a contract basis, it may actually (and counter-intuitively) bring more stable employment. When times are bad firms may look to trim excess fat while hiring talent on a low-risk short term basis. Indeed there are reports of some hires saying they feel more confident about job security by moving from one contract to another.
Meanwhile the rise of freelancers, consultants, and short-term contracts will continue to push law firms to become increasingly competitive in terms of salary, benefits and work/life balance in order to attract and hold on to talented staff.
This change in demand has in turn led to a stronger understanding from candidates to work on a more flexible basis. Among those who may find contract work to be attractive are working parents who want to balance their home and work lives. Others may just want to take advantage of the flexibility offered by contract positions.
Uncertainties arising from the covid-19 pandemic have also had an effect. There are widespread reports of increases in lateral hiring in a variety of sectors. The main concern for both for prospective employees and employers is uncertainty. Legal professionals who can prove their value, have specialised skills or a transferrable book of business, are likely to secure employment even during the pandemic.
Companies that require in-house legal teams are also learning about the potential advantages of hiring contract lawyers. In such situations workloads can vary unpredictably, meaning it is frequently not possible to hire permanent staff in anticipation of heavier work demand. Hiring staff on shorter contracts is one way of getting around this problem.
Also there may be times when a company is uncertain as to the exact skills required by their prospective new hire. In this situation hiring a contract lawyer can provide an opportunity for both parties to get acquainted before making a longer-term commitment. The position can be made permanent if the person is a good fit, while it is simpler for employer and employee to part company at the end of the contract if things do not work out so well.
Overall there is a growing trend for contract hires, and this has almost certainly been amplified by the economic downturn caused by the coronavirus. However as firms and lawyers open up to the possibilities offered by contract work, this trend is likely to maintain momentum.
By BEN COOPER, Managing Partner, Ashford Benjamin Ltd.
https://www.linkedin.com/in/bencooperab/