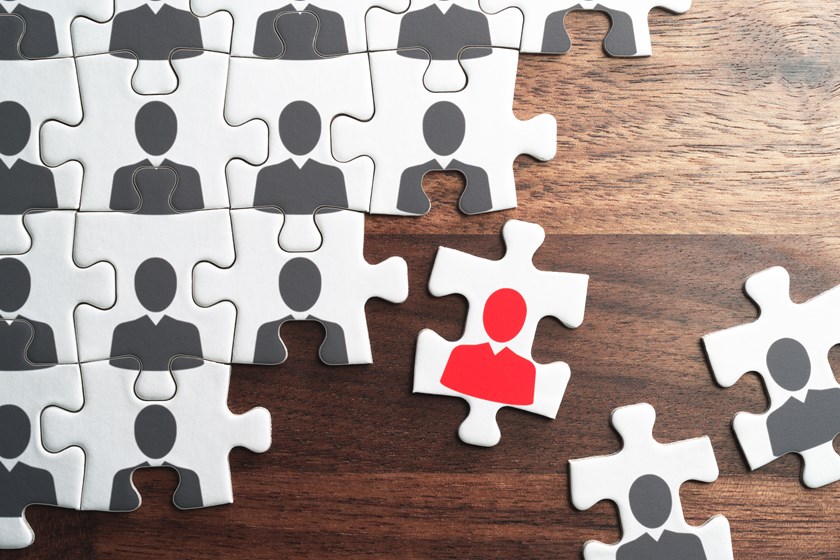 We were recently asked the following question by a junior lawyer who is about to complete their training contract at an international law firm in Hong Kong – "are there any practice areas that are deemed safer than others in a bad market?" The reason for this question was out of the four training seats they have completed, they have heard of redundancies in at least two of these seats either at their own firm or at other international law firms.
In this article we hope to give you an insight into the answer to this question from our collective 50+ years of legal recruitment experience in Hong Kong, having seen the same trends every time we enter down markets.
When there is a good market there are a high number of firms looking to take advantage of Hong Kong's unique status as the gateway to China. Plenty of law firms have plans to expand here and many companies look to list on the Hong Kong Stock Exchange. The two busiest areas for legal hiring we see in one of these markets are in IPO and PE /M&A practice groups. This means that we often see aggressive hiring in certain practice areas as there is a large volume of time sensitive work coming in the doors of law firms and most Partners run their own P&L and can hire as they see fit. However, when the market turns, as it always does, these firms often find themselves overstaffed and fee earners face the threat of redundancy through no fault of their own.
It is not just IPO lawyers at law firms who are affected by market downturns. We have seen many examples this year of lawyers coming from top M&A/PE, US Securities and Litigation practices that have been told after many years of service at the firm they are now surplus to requirements. With assets currently seen as overvalued, rapid global inflation increases, geopolitical pressures and an uncertain future economic environment, we are seeing a downturn in PE firms deploying capital and firms lacking appetite to list or issue debt. This trickles down to the law firms who 12-18 months ago were busy and now have fee earners who are very much underutilised.
The practice areas that tend to see less redundancies in law firms are Structured Products and Derivatives (as there is a constant shortage of these lawyers) and general Banking & Finance (as these lawyers can often be shifted into Non-Contentious Restructuring or Structured Finance and Derivatives roles given their transferrable skillset). Non-transactional practices like Employment, IP/TMT and Non-Contentious Regulatory can also be seen as safer areas in comparison to transactional practices as these practice groups tend to be less affected in terms of flow of work if there is a market slow down. Construction, Insurance, Private Client and Family are also less likely to make redundancies.
We do not see a lot of redundancies In-House, but although most practice areas are relatively safe we do see occasional redundancies. More often than not these are senior lawyers who are sometimes replaced with junior to mid-level lawyers. It is very rare to see an In-House lawyer at the AVP/VP level being made redundant due to a bad market.
If you are considering a move In-House then we would say that the safest area to be is in one of the following areas: Global Markets (as there is a shortage of Structured Products and Derivatives lawyers in Hong Kong), Lending, Wealth Management, Retail Funds and Regulatory. Similar to Private Practice, when the market turns, if any redundancies are to be made we tend to see it being lawyers in IBD functions, albeit at a much smaller scale in comparison to the lay-offs we see at law firms.
This year we have indeed seen a market down-turn and for the first time in a number of years have seen several redundancies with investment banks and private banks across multiple practice areas including IBD, Global Markets, Private Banking and Litigation (mostly at the senior end). We have also seen redundancies with Crypto firms earlier this year with many of these lawyers in Corporate Commercial, M&A or Regulatory focused roles.
To summarise, if you are at a law firm then no practice area can offer 100% job security. This year has demonstrated that. However, there are some practice areas that are deemed safer than others. If you are In-House, unless it is a really bad market then you should be relatively safe. Again, this year has shown that no lawyer can say with confidence that their job is 100% secure.
By Ben Cooper & Louis Feighan – Ashford Benjamin Ltd.
Email : ben.cooper@ashford-benjamin.com, tel : 2315 9501
Email : lfeighan@ashford-benjamin.com, tel : 2315 9505