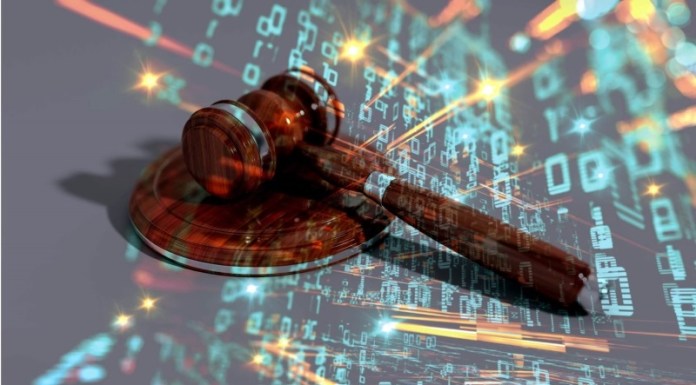 Increased regulation, in particular from China, is having an impact on legal hiring in the financial sales and trading sector. Securities houses, banks and hedge funds are all having to keep up with a fast-changing environment. These regulatory changes, along with a surge in activity in areas such as derivatives trading is creating work and opportunities for lawyers specialising in this area.
Earlier this year Chinese state media announced a "crackdown on illegal activities in the securities market". According to an official document, efforts will be increased to improve the securities legislation mechanism, while laws on "market discipline" and criminal punishment for offenders will also be strengthened. The new rules are to be implemented in two phases; next year and 2025.
Such new regulations are having a big impact: for example the Nasdaq Golden Dragon index, which tracks US-listed Chinese stocks, has fallen 50 percent since its peak in February. In such a volatile environment, legal advice is highly sought-after, increasing the need for professionals with Chinese-language skills.
Meanwhile there has been a surge in derivatives trading around the world, largely as a result of the covid-19 pandemic. According to a report by the World Federation of Exchanges (WFE), last year derivatives trading volume rose over 40 percent, more than three times the increase in 2019. It said that options and futures markets saw growth of 44.1 percent and 37.5 percent respectively. The report also noted that the exchange traded funds (ETF) options market saw a huge rebound, with ETF trading rising 65 percent compared to a nearly 9 percent fall in 2019. Meanwhile equity derivatives trading also surged last year, up by 56.5 percent. The WFE said this impressive growth was a consequence of the need to manage risk amid heightened market uncertainty and volatility due to the pandemic.
Another area that has seen spectacular growth is cryptocurrency derivatives trading. Research by Carnegie Mellon University found that on busy days, the global value of such trading can exceed US$100 billion – by comparison, in the first few weeks of this year the HKEX had an average daily turnover of about US$25 billion. This surge in the new market has led to increased legal hiring by crypto exchanges, with some offering pay packages well in excess of the banks.
Clearly with such increases in regulation and trading, legal advice is set to be in strong demand. This has been backed up by what we have seen at Ashford Benjamin, with placements in these financial sectors the busiest in years. As well as the rise in derivatives activity, banks have also been pushing back into riskier areas, including securitisation. Fixed income is very busy in Singapore, and we are seeing some resurgence in commodities. Banks that had previously exited Taiwanese structured notes are also now moving back into that area.
Volatility in Chinese markets, and the previously mentioned crackdown on tech firms has meant a different approach to Chinese equities trading – as well as increased volume – as traders realign their strategies. Hedge funds have also been looking to capitalise on the effects of the covid pandemic. As a result of this increased trading, together with global players setting up in Hong Kong and the emergence of a number of new regional funds, both hedge funds and their prime brokers are hiring for lawyers. Overall, we are currently in a "perfect storm" for sales and trading lawyers, and candidates are often finding themselves with multiple offers, including very generous counter-offers to remain with their current employer.
By BEN COOPER, Managing Partner, Ashford Benjamin Ltd.